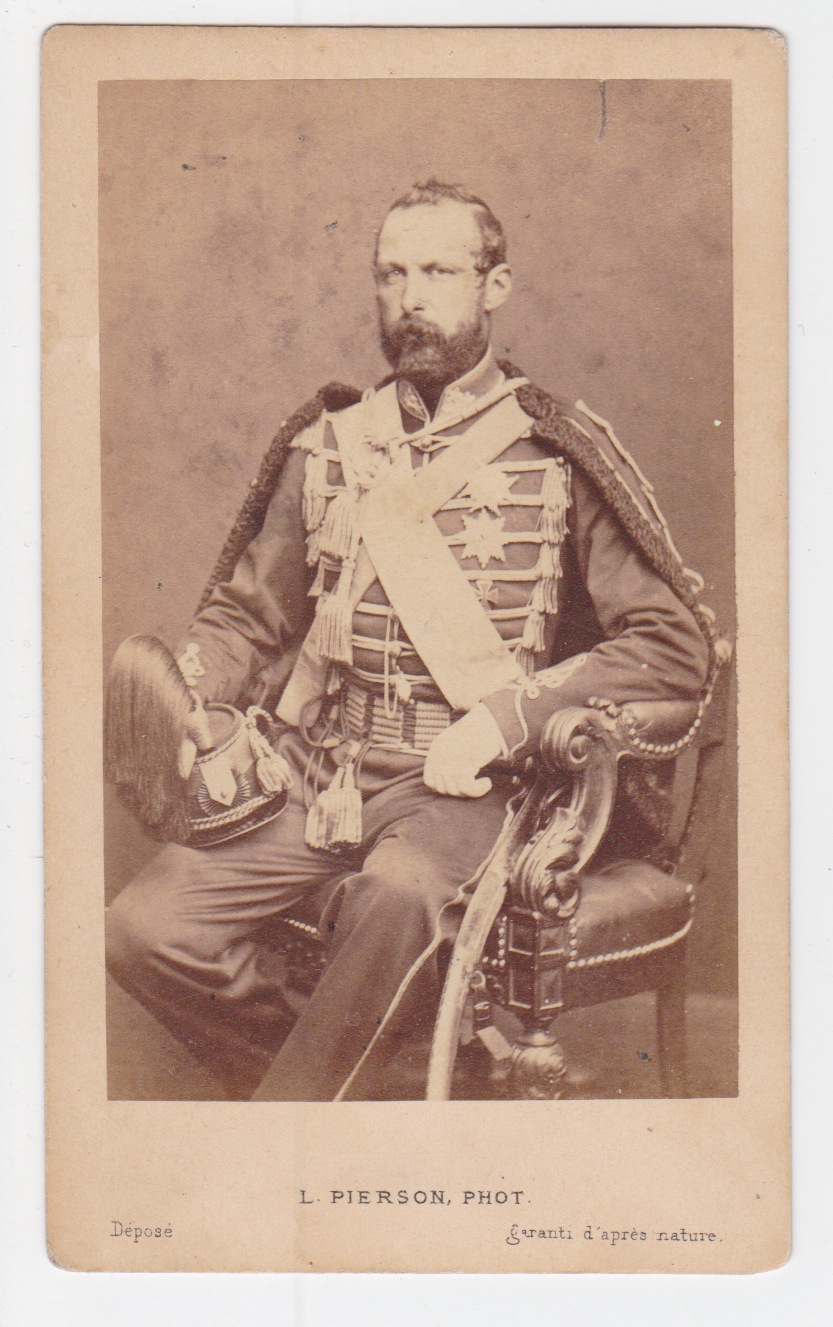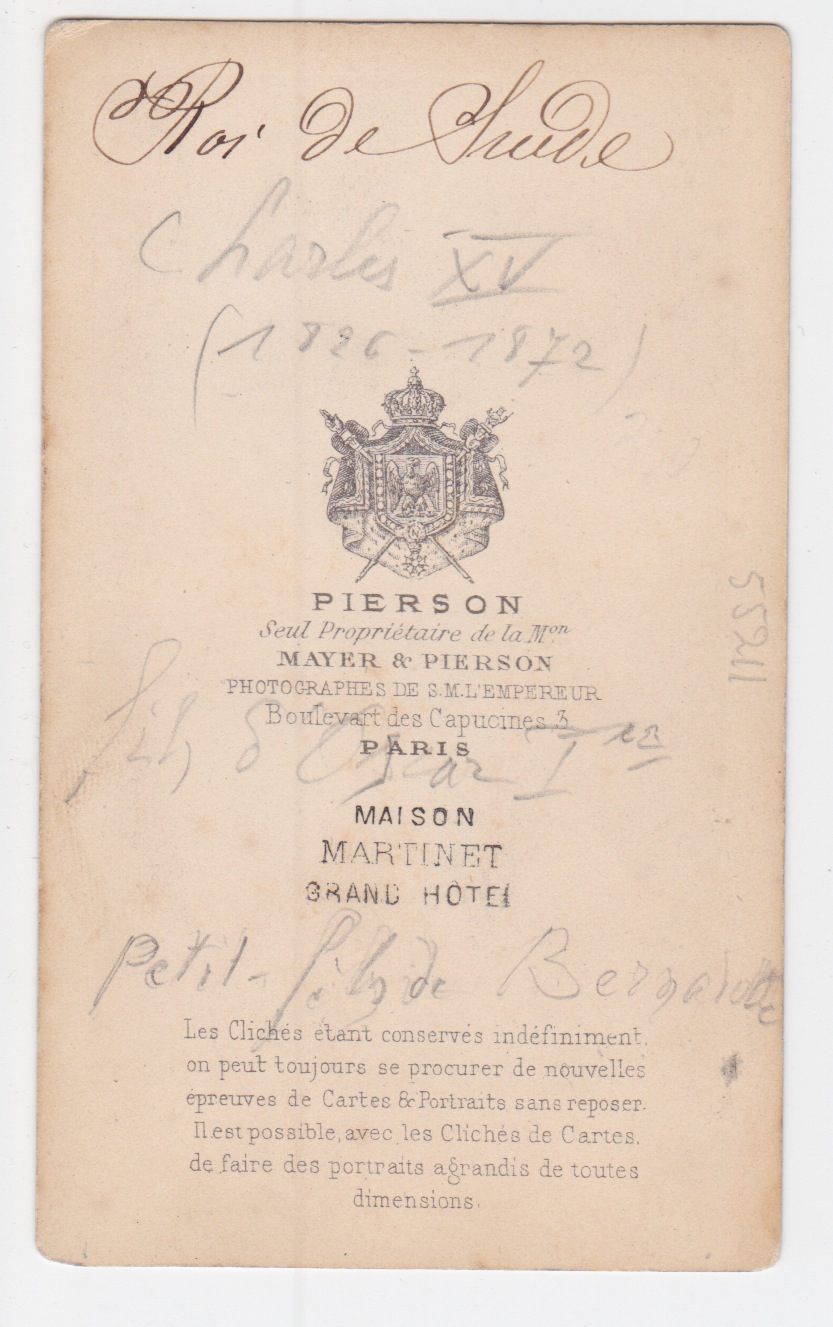 Fine carte de visite of Charles XV of Sweden, circa 1865
The king shown seated in a chair wearing his uniform.
Albumen print mounted on card.
Photographed / published by Pierre Louis Pierson (1822 – 1913) and retailed by Maison Martinet, Grand Hotel.
Dimensions: 10,5 x 6,3 cm (card), image slightly smaller.
In good condition.
Price € 55,=