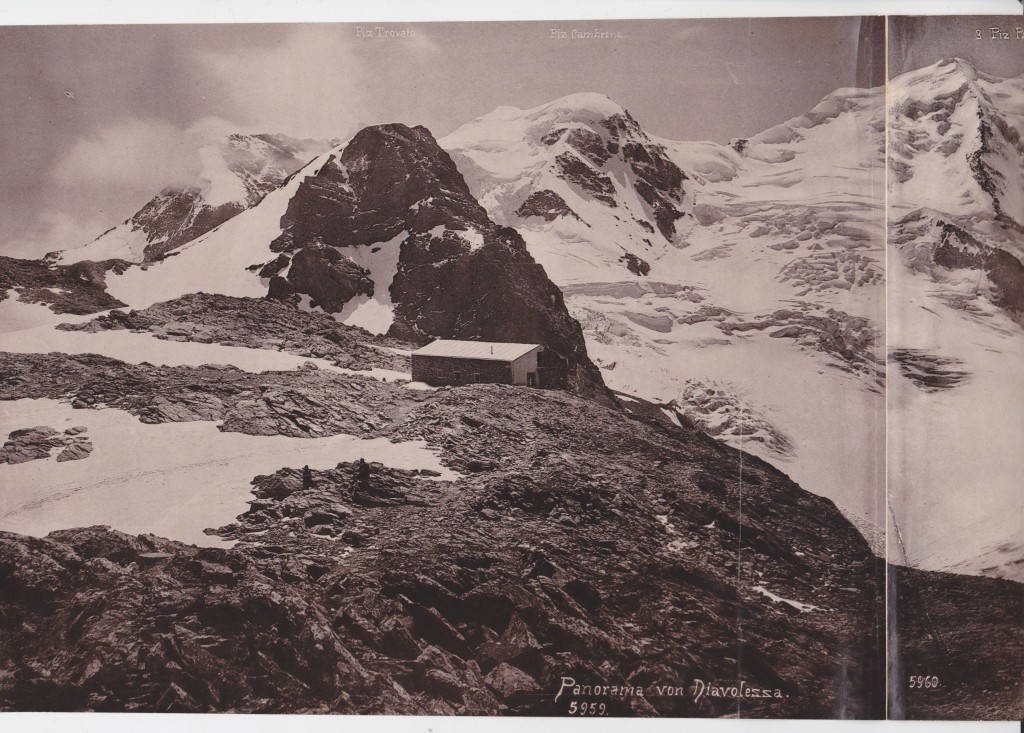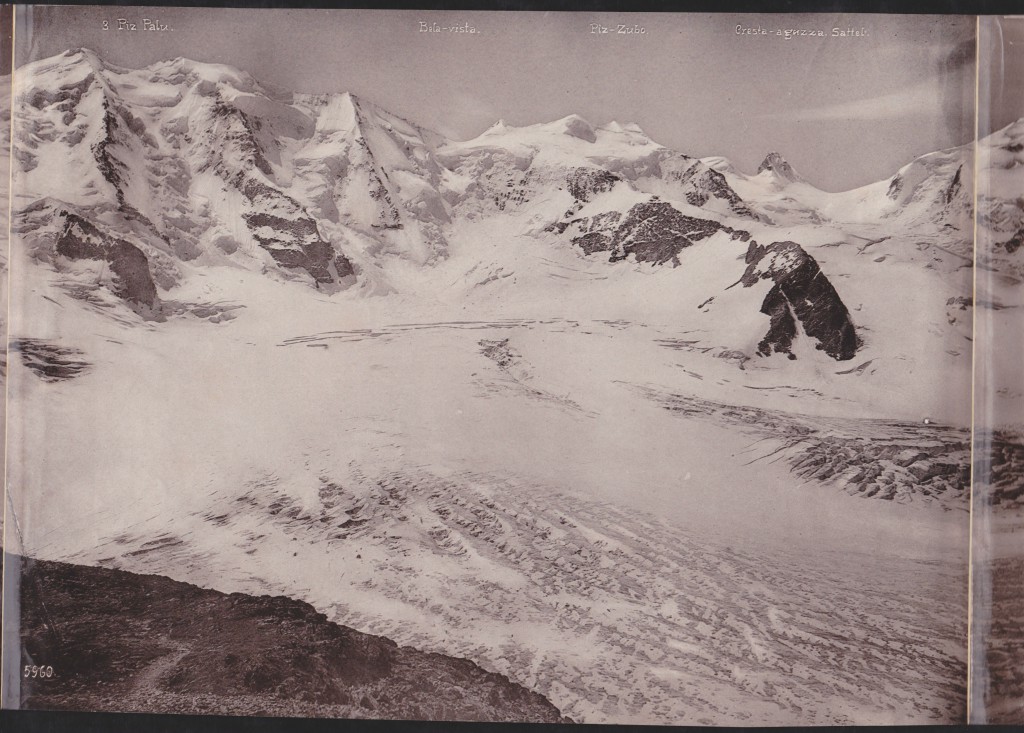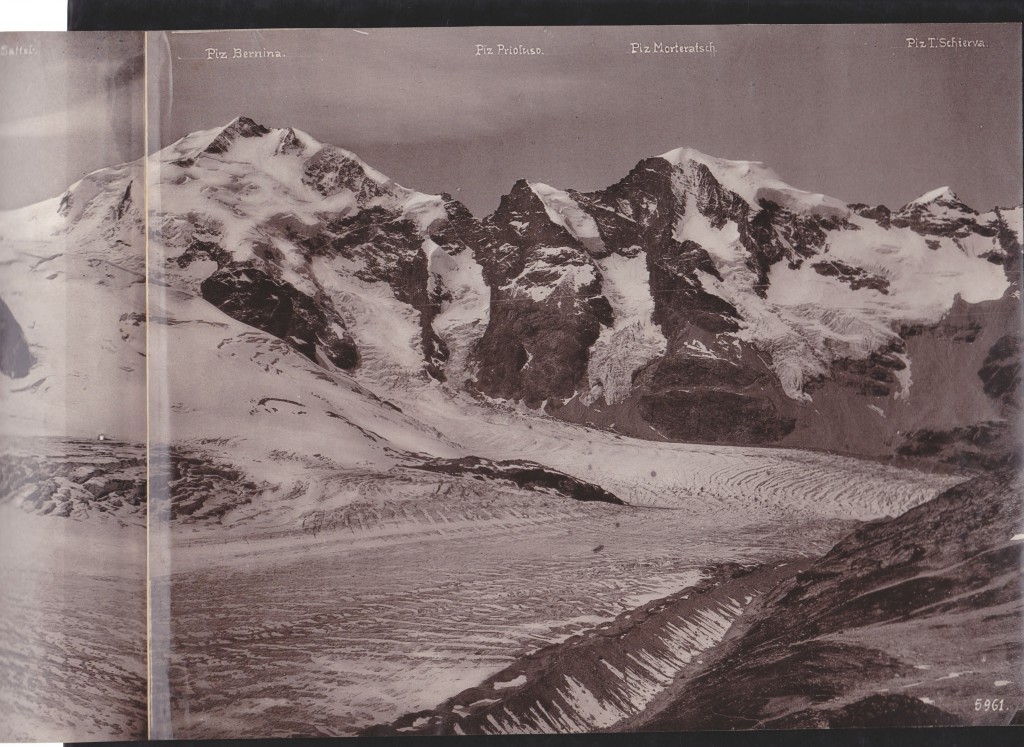 Albumen panorama of the Bernina mountain range from Diavolezza, Graubünden, Switzerland, c. 1900
(Attributed to) Schroeder, Zürich [c. 1900-1910]. Albumen print. Three-part panorama, good tonal range and in reasonably good condition, photographer's number in negative.
Dimensions: 200 x 750 mm. (c. 8 x 30 inches)
Price: € 195 including shipping
"The Bernina Range is a mountain range in the Alps of eastern Switzerland and northern Italy. It is considered to be part of the Rhaetian Alps within the Central Eastern Alps. It is one of the highest ranges of the Alps, covered with many glaciers. Piz Bernina (4,049 m), its highest peak, is the most easterly four thousand-metre peak in the Alps. The peak in the range which sees the most ascents is Piz Palü.
The Bernina Range is separated from the Albula Range in the north-west by the Maloja Pass and the Upper Engadin valley; from the Livigno Range in the east by the Bernina Pass; from the Bergamo Alps in the south by the Adda valley (Valtellina); and from the Bregaglia Range in the south-west by the Muretto Pass. The Bernina Range is drained by the rivers Adda, Inn and Maira (Mera in Italy)."  Source: http://en.wikipedia.org/wiki/Bernina_Range
Should you have any questions, or if you would like to order the image, please send me an email.