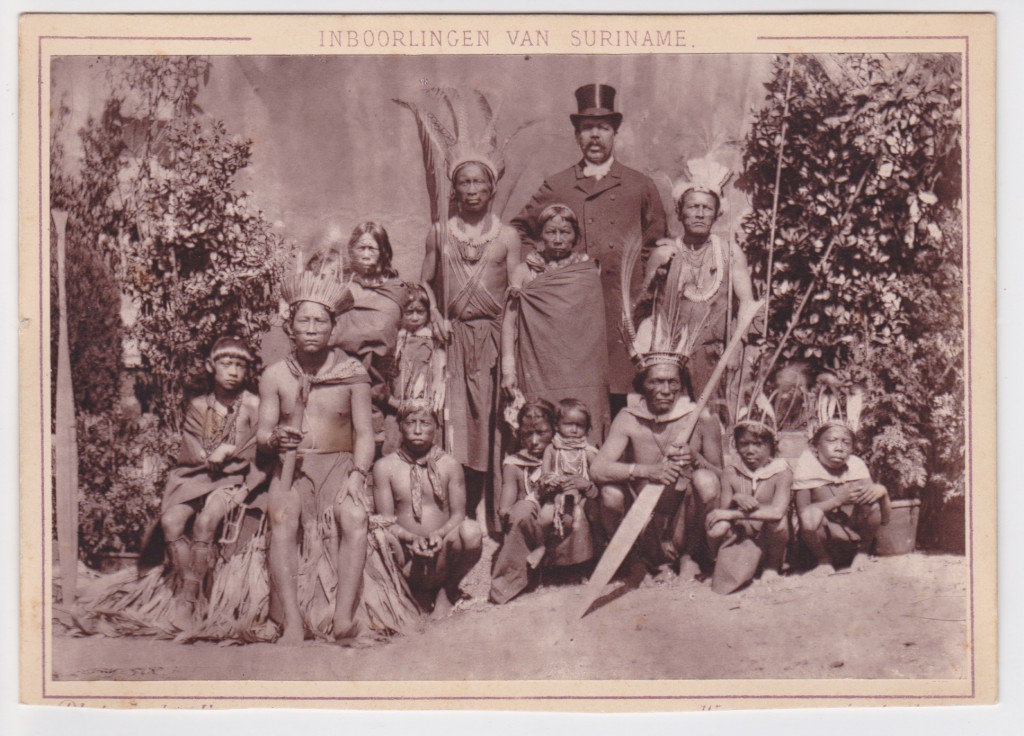 Inboorlingen van Suriname – Dutch Colonial Exhibition 1883
This group portrait was taken on the occasion of the Dutch Colonial Exhibition in 1883 in Amsterdam. It shows so-called "Benedenlandse" Surinam Indians. "Benedenlands" meaning living on a wide strip along the coast of Suriname. The people shown in this studio portrait are probably Lokono (Arowakken) and/or Kali'na (Karaïben) indians. Overshadowing the indians is a man in European dress wearing a top hat; it is hard to tell but he looks to be of Surinam origin as well.
A good example of the human zoos which were so popular in the late 19th century.
See also:Geheugen van Nederland
Photographer / publisher: Photographie Française, Warmoesstraat 147, Amsterdam
Date: 1883
Dimensions: 14,6 x 10 cm, mounted on a slightly larger card of 15,6 x 11,2 cm
Condition: excellent, lower half of card slightly cropped.
Price € 150,-
Should you have any questions, or if you would like to order the image, please do get in touch.