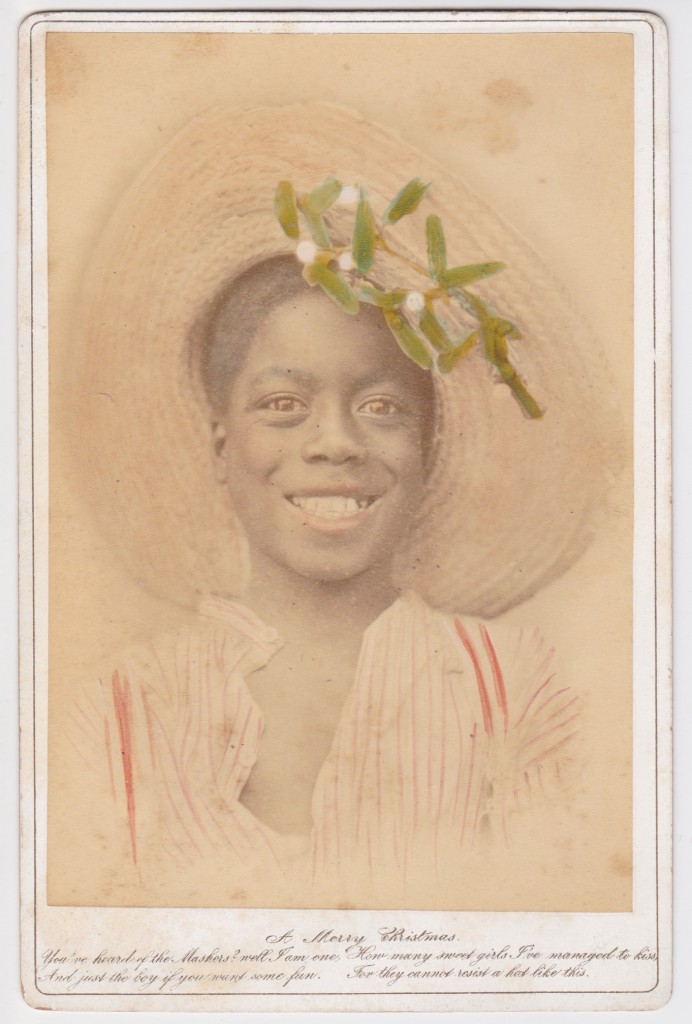 A Merry Christmas
Very unusual hand-tinted photographic Christmas Card of a black boy with a straw hat, c. 1890
Below the image, printed on the mount, the text:
"A Merry Christmas. You've heard of the Mashers? well I am one. And just the boy if you want some fun. How many sweet girls I've managed to kiss. For they cannot resist a hat like this."
A unusual example of Black Americana.
Albumen print mounted on card.
Date: c. 1880/90
Dimensions: c. 108 by 165 mm
Condition: good but slightly faded and low in contrast.
Price: € 135
Should you have any questions, or if you would like to order the image, please do get in touch.