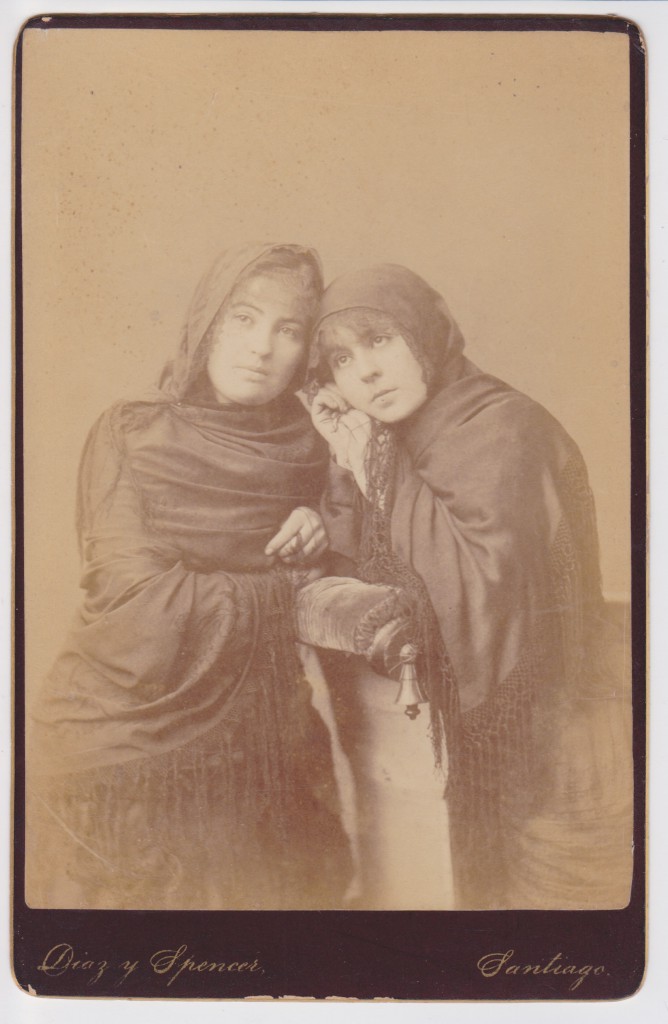 United in mourning – Cabinet Card – Diaz y Spencer, Santiago de Chile c. 1880
An unusual image of two young Chilean ladies in black dress mourning a beloved one. Perhaps a deceased parent or sibling?
Albumen print mounted on card
Photographer/publisher: Diaz y Spencer, Santiago [de Chile] See also: Museo Histórical Nacional Chile
Date: c. 1880
Condition: good, but low in contrast
Dimensions: 10,1 x 14,8 cm on a card measuring 10,8 x 16,5 cm
Price € 95
Should you have any questions, or if you would like to order the image, please send me an email.