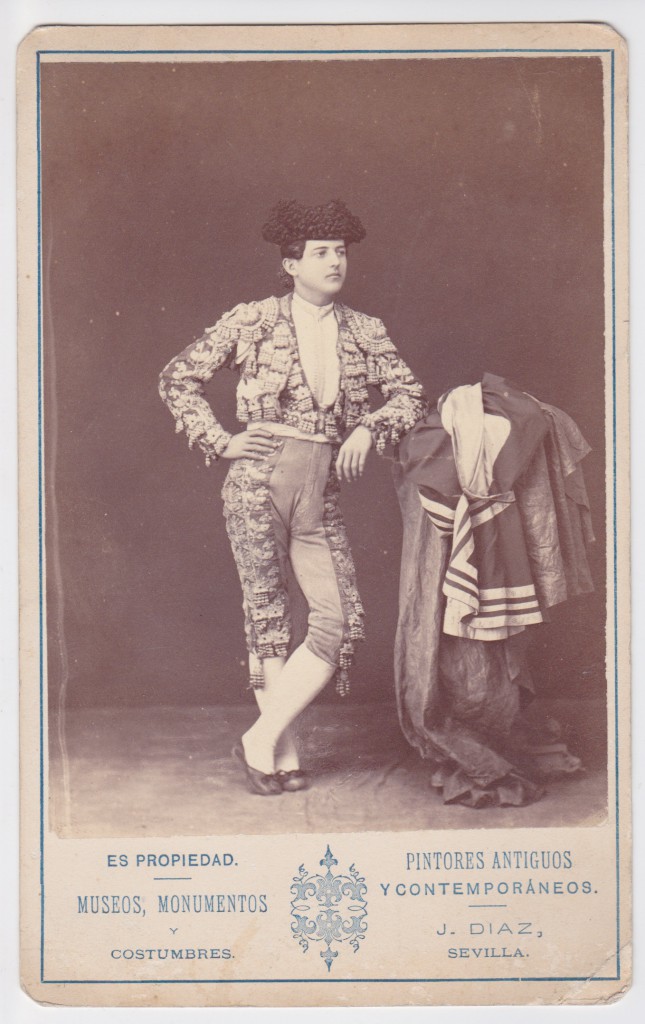 Fine albumen portrait of a Spanish bullfighter, J. Diaz, Sevilla c. 1870/80
The young 'toro' (bullfighter) leaning casually on his 'capote' (cape).
Albumen print mounted on thin card.
Photographer/publisher: J. Diaz, Sevilla.
Date: c. 1870/80
Condition: good
Dimensions: image 10 x 13,6 cm, card 11 x 17,5 cm
Price: sold
Should you have any questions, or if you would like to order the image, please send me an email.