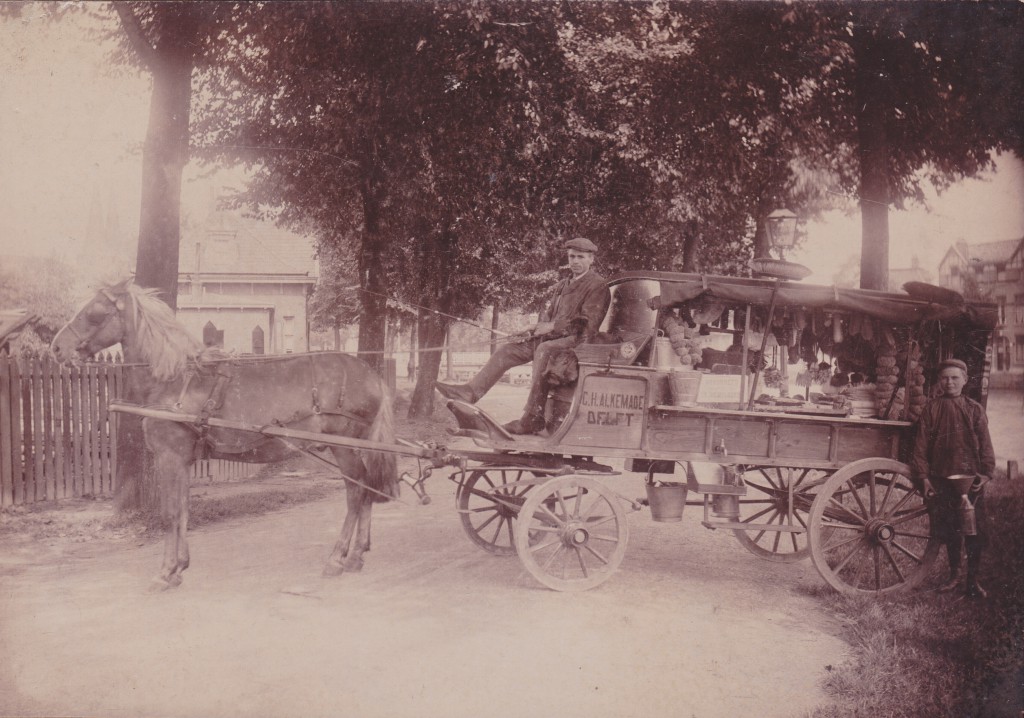 The Brushseller & his horse and wagon, Delft, the Netherlands c. 1900
How times have changed…
This proud gentleman is a brushseller. In the early 1900s he would drive around town and country with his horse and wagon containing his full stock of brooms, brushes and sponges. If you needed a brush, he could tell you all you needed to know and more about the best suitable brush for the job. Perhaps the man on the perch is C.H. Alkemade, owner of the firm whose name is painted on the sidepanels. To the right hand side of the carriage, almost out of the frame, is his young apprentice who is about to learn all there is to the art of the brush.
Delft, the Netherlands
Silverprint mounted on thin paper
Photographer unidentified
Dimensions: 11,8 x 16,6 cm (4.6 x 6.5 inches)
In good condition
Price € 115,00
Should you have any questions, or if you would like to order the image, please send me an email.