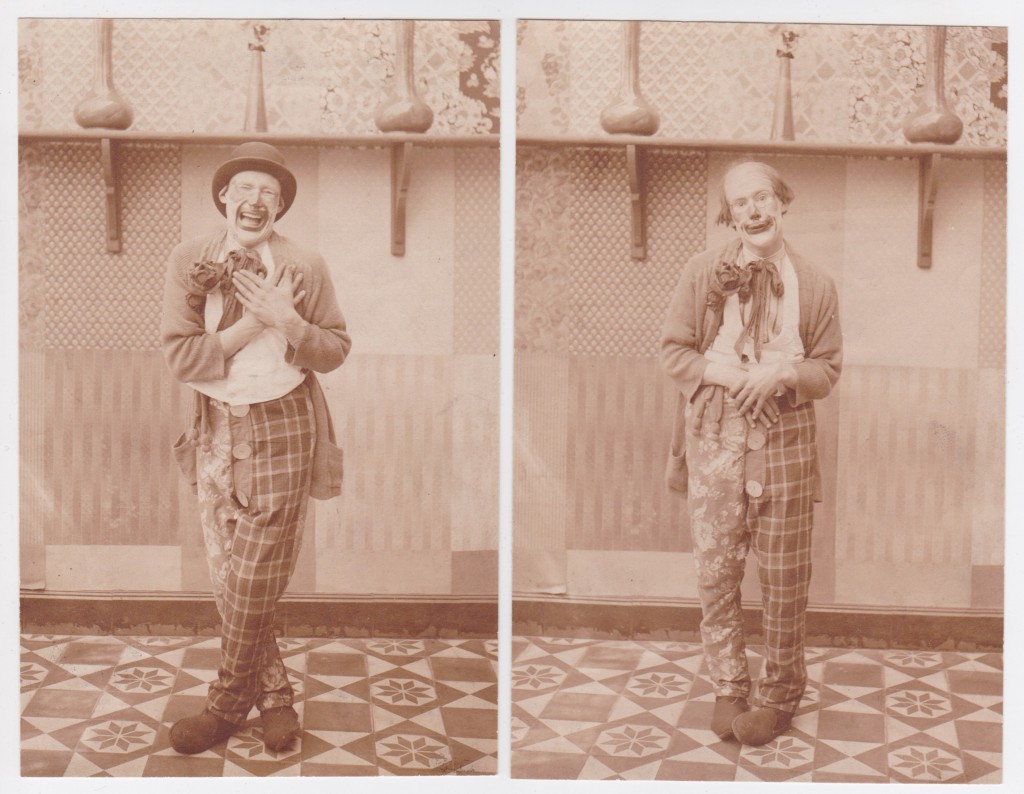 Francisca Vinicius – Eccentric transformational comedian c 1910
Pair of full-length portraits of Francisca Vinicus. Vinicus presented himself as "comique excentrique a transformation" which translates as an "eccentric transformational comedian". Sounds like a great Linkedin title.
Dating to c. 1900/1910
Photographer: unidentified
Carbon print
Dimensions: each image 9,2 x 14,4 cm (c. 3.6 x 5.7 inches)
In the collection of the Circusmuseum is a postcard of the image on the right hand side
In excellent condition
Price € 125 (for the pair)
Should you have any questions, or if you would like to order the image, please send me an email.