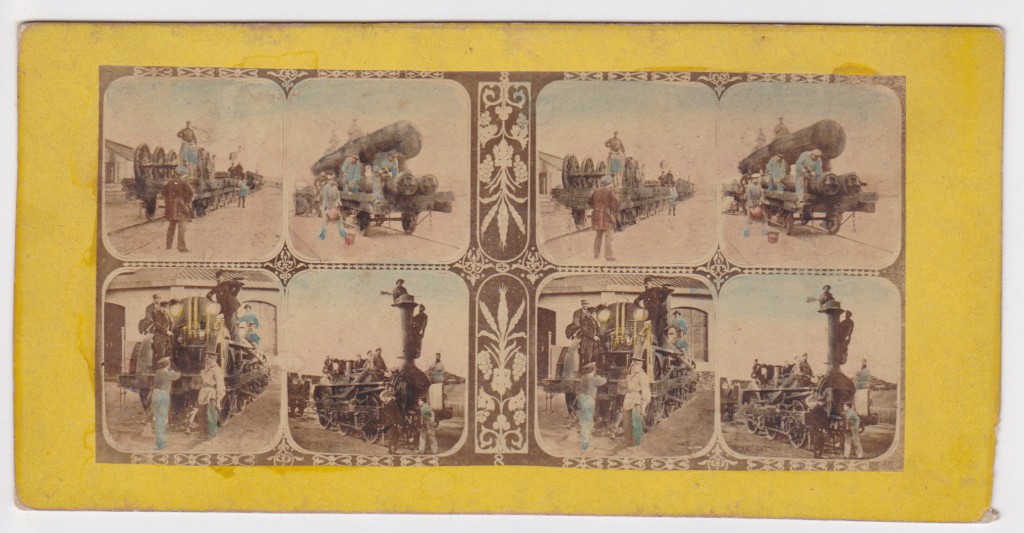 Early French tinted 'mosaic' stereoview of a stream locomotive 1860s
An uncommon French so-called 'mosaic' stereoview consisting of 4 smaller images of steam locomotives and train wagons.
Probably intended as an advertising view, showing views that were for sale individually.
See also: Denis Pellerin. La photographie stéréoscopique sous le second empire. Biliothèque nationale de France. 1995.
Albumen print mounted on thin card.
Photographer/publisher: possibly Alfred Francois Cordier (active as Billon-Daguerre)
Date: around 1865
Dimensions: c. 8,5 x 17,5 cm
Condition: good
Price: € 45,=
Should you have any questions, or if you would like to order the image, please send me an email.